Mika Robinson, Head Coach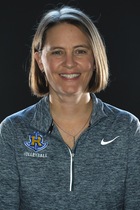 Robinson was named the ninth head coach in Rollins program history on February 3, 2016. In her four seasons as the Tars head coach, she as coached 4 All Conference, 2 All Region, 1 All American, 52 SSC Commissioner Honor Roll recipients, and two Rollins Valedictorians. The Rollins team has been awarded the AVCA Team Academic Award every year since her arrival, and they have even been named to the Top 25 Academically in NCAA DII.
Prior to Rollins, she spent eight seasons as head volleyball coach at Berry College where she led her teams to three conference championships and a pair of NCAA tournament berths as well as a number of individual honors including Player of the Year, Libero of the Year, and multiple All-Conference, All-Region, and All-American selections. Previously, she was the Associate Head Coach at DI Idaho State University. An experienced camp coach, Robinson has worked a variety of NCAA Division I, II, and III camps over the past 18 years. As a collegiate player, she played at Division I Harvard University.
Sarah Steffan, Asst. Coach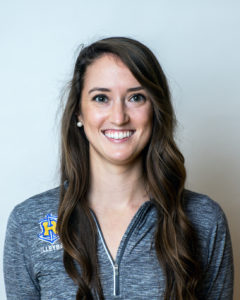 Steffan joined the Rollins College Volleyball coaching staff in the fall of 2018. Since arriving in Winter Park, she has played an integral role in all aspects of the program and is a seasoned camp coach. As a collegiate player, Steffan played at Berry College, serving as captain on both the 2012 and 2013 Southern Athletic Association (SAA) Conference Championship teams. She was a four-year letter winner at outside hitter for Berry, where she ranks 10th in school history in both kills (701) and points (805.5).
Court Coaches
Our camp staff features Division I, II, III, and NAIA current and former college coaches as well as top club coaches and current and former Rollins players. We know that our camps are only as good as our staff, and we only hire coaches who are passionate about teaching the sport of volleyball and committed to giving our campers the experience of a lifetime.